Christmas is often the most important time of the year for a creative business. Customers are searching for that special gift and handmade products are in demand.
To not miss out on important sales, these are my 5 top tips to get your creative business ready for the Holiday rush.
5 things every creative business should know for a successful Christmas season
Start planning and creating your Christmas products on time. Don't miss the early shoppers - they start buying gifts in late August. 
List your Christmas products not later than early September. It takes time for SEO (Search Engine Optimization) to set into full force. 
Polish your Holiday branding in time for the early shoppers. Make your storefront wintery and exciting for the shoppers.
Don't try to predict Christmas trends too much. Be sure to keep most of your products traditional and evergreen. Of course, throw in some wildcards as well - but don't rely on them. It can be hit or miss. Trends are hard to foresee. 
Create a Christmas marketing plan with emails, social media posts, and videos. Christmas time is a hectic time as it is - you will burn yourself out trying to market as you go. Create in advance and use schedulers. Also, make sure to order all your packaging materials and supplies as early as possible.
New Christmas graphics for products and branding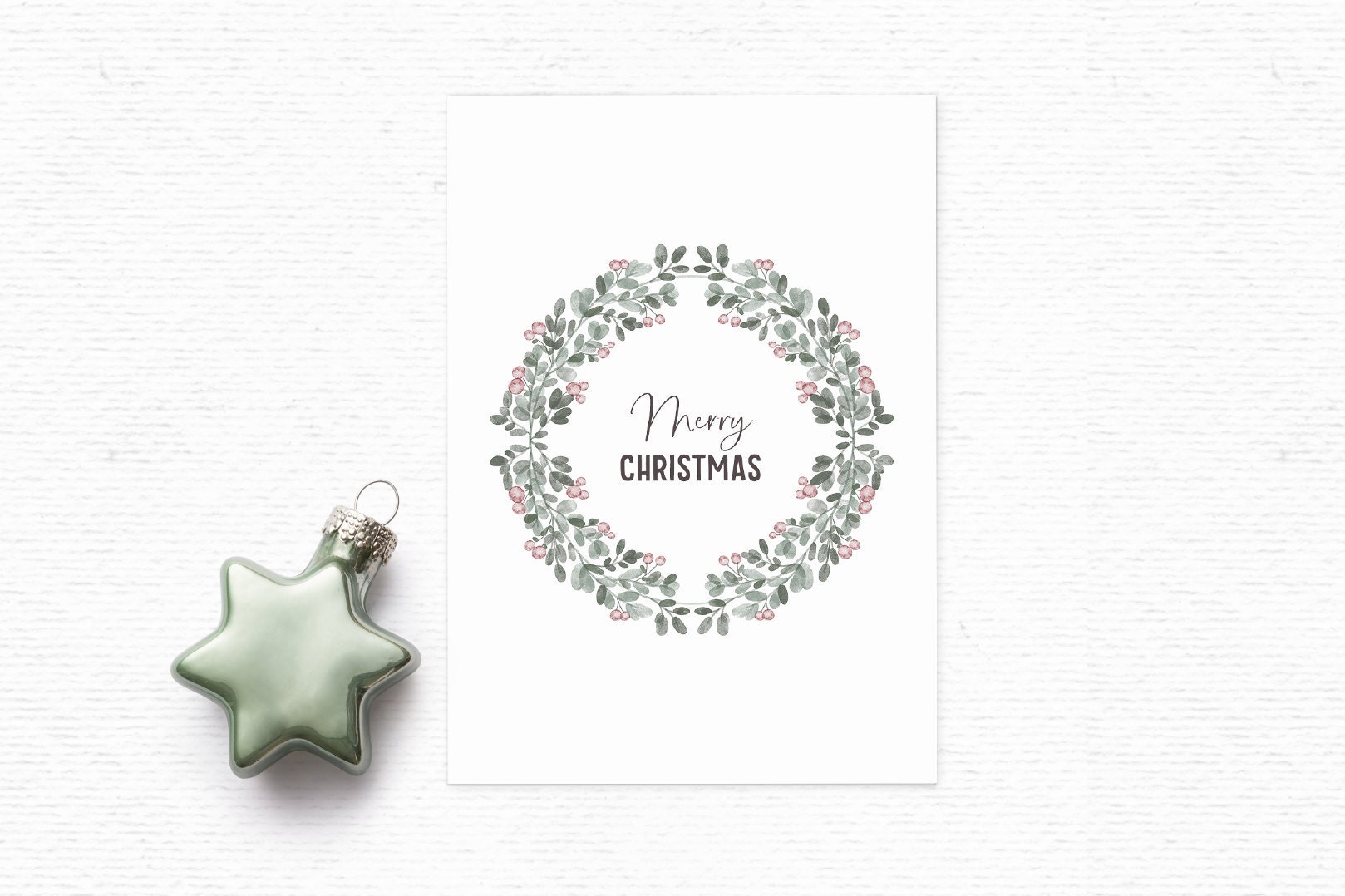 You find this beautiful Christmas wreath here: Watercolor wreath
I have started listing Christmas graphics in the shop. In that way, you can start creating your products and graphics in time. If you need anything custom, send me an email. As this is the most hectic time of the year for me, as many want to polish their storefronts for Christmas, don't wait too long though. The spots run out quickly.
xoxo
Sandra